Water harvesting and reforestation in Oaxaca

Agua del Espino. Valles Centrales, Oaxaca, Mexico

2022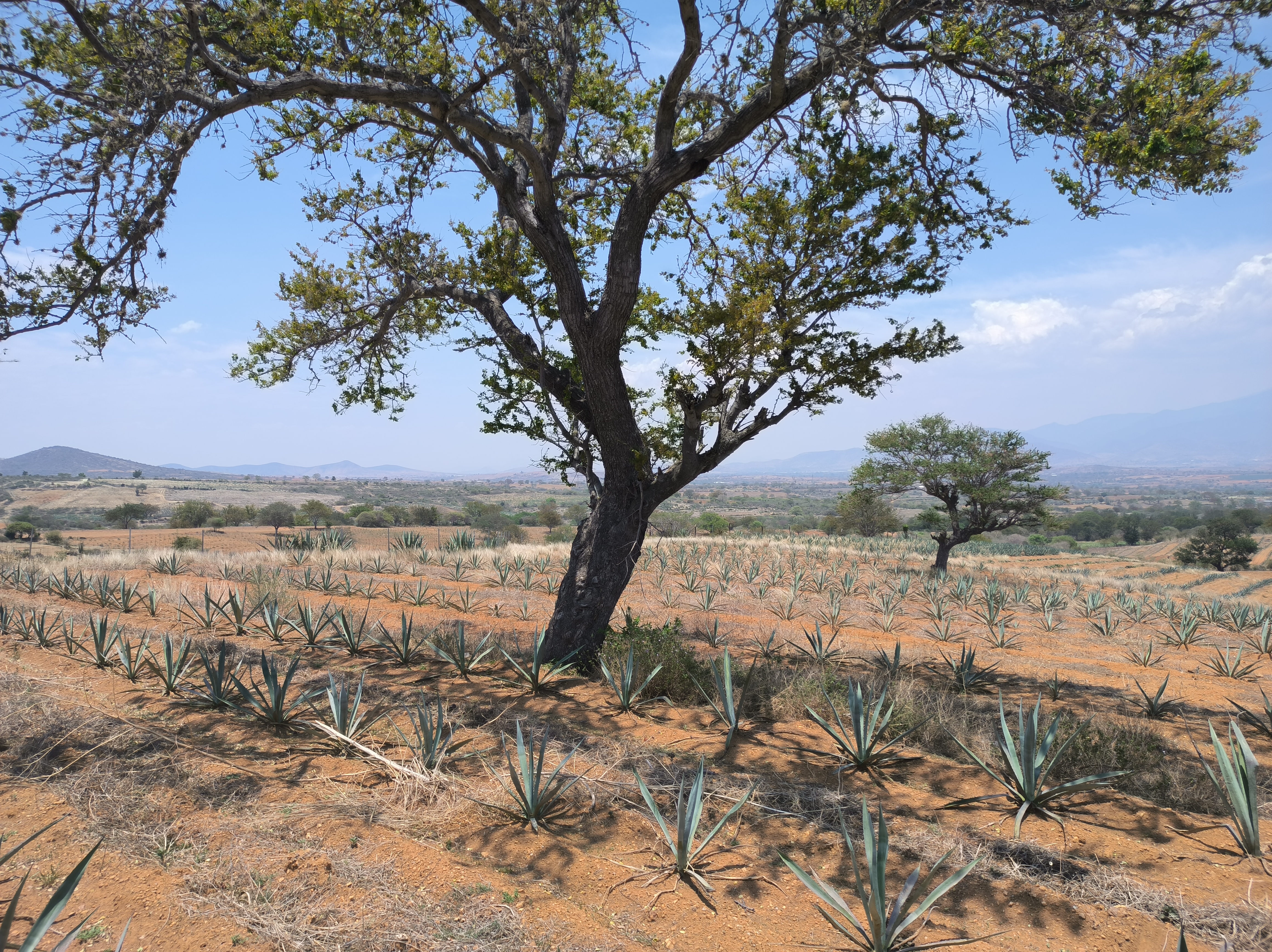 Agave plantation is mixed with trees, avoiding monocultures
Current practices of monoculture planting, wood consumption and well water extraction in the community of Agua del Espino, Oaxaca Mexico, decrease soil moisture and contribute to higher average temperatures. Increased mezcal production in the region is also affecting the landscape as more and more fields are being used to cultivate agave. Since 2017 we have been observing the land, talking to locals, conducting workshops and option studios with graduate students from Harvard University (2018) and the University of Toronto (2019) where we learned a great deal about the challenges and opportunities present in the community. Through a funded program "Oasis of mezcal"  we are supporting the local community in the implementation of water harvesting practices and advancing reforestation processes with diverse, local species.
The drawings show the uses and trends that correlate vegetation, rain, and green water in the soil (the water found in the soil, in plants and their roots). The greater the variety of species and the greater the ground cover, the greater the capacity for moisture retention. Interventions in the landscape seek to reduce runoff, increase water infiltration, channel water and collects it for use. Land use patterns including comunal, agriculture and urban have been recorded and considered in mapping projections of land that can be transformed into vegetated forests, alongside areas that still conserve vegetation today.
Landscapes such as Agua del Espino - in Oaxaca, Mexico - are very different in the rainy and dry seasons. Climate change and diminished forests have reduced the intensity and length of the rainy season. With less rain planting cycles are not successfully completed. Furthermore, increased agave cultivation for mezcal production has also affected soil moisture. The project seeks to create an oasis or micro-climate that favors agricultural productivity and the well-being of people in a sustained and lasting way. It has been funded by the David Rockefeller Center for Latin American Studies and implemented by Enlace Foundation and  ReThink Foundation, together with Pablo Perez Ramos of the GSD Landscape Department, the Instituto de la Naturaleza y Sociedad de Oaxaca (INSO), Bruxo Mezcal and the Fundacion Harp Helu. 
Another part of the initiative is to take advantage of the mezcal production byproducts, bagazo and fianza, to make adobe bricks. Not only does this help sequester the acidic vinaza, usually poured into the ground and eventually contaminating aquifers, the practice helps revive a traditional building technology that is carbon neutral but also performs much better thermally in the semi arid weather conditions than cinder block construction. This activity has been guided by Alejandro Montes of COAA.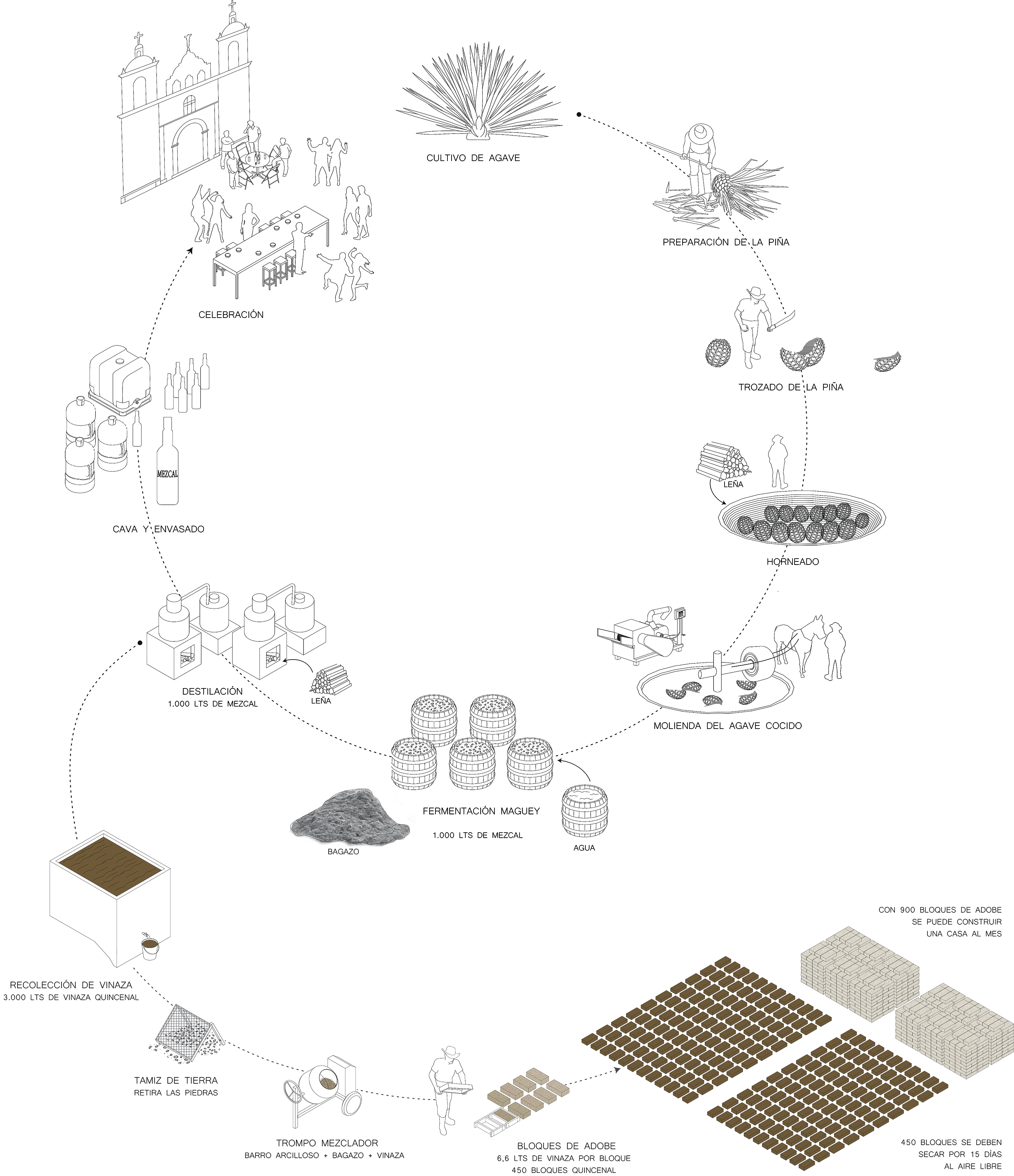 Mezcal production and the use of byproducts to make adobe bricks | Bagazo and vinaza are combined with earth.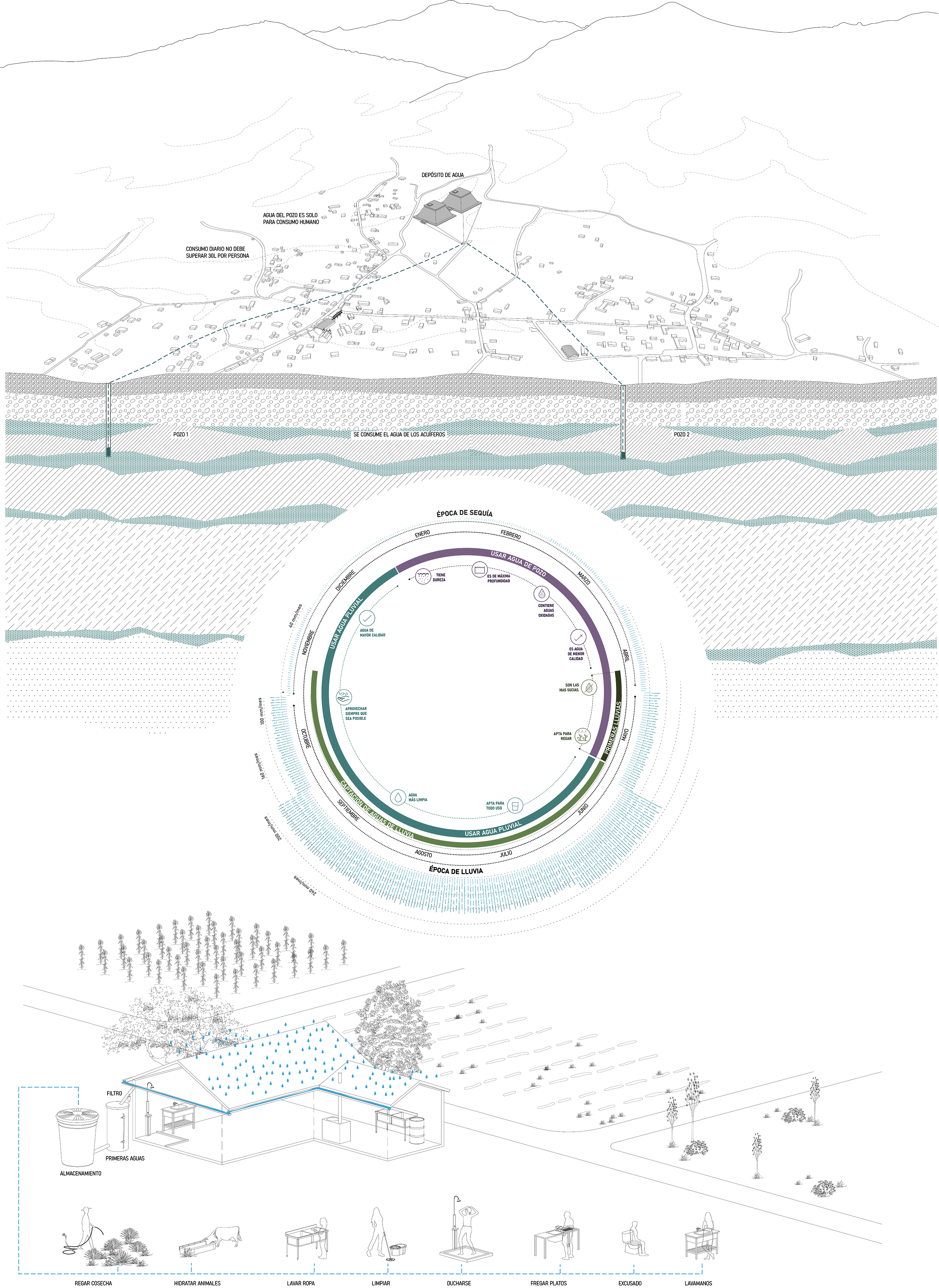 Water consumption suggestions according to the different seasons | Rain water can be used during the rainy season, and well water during the other months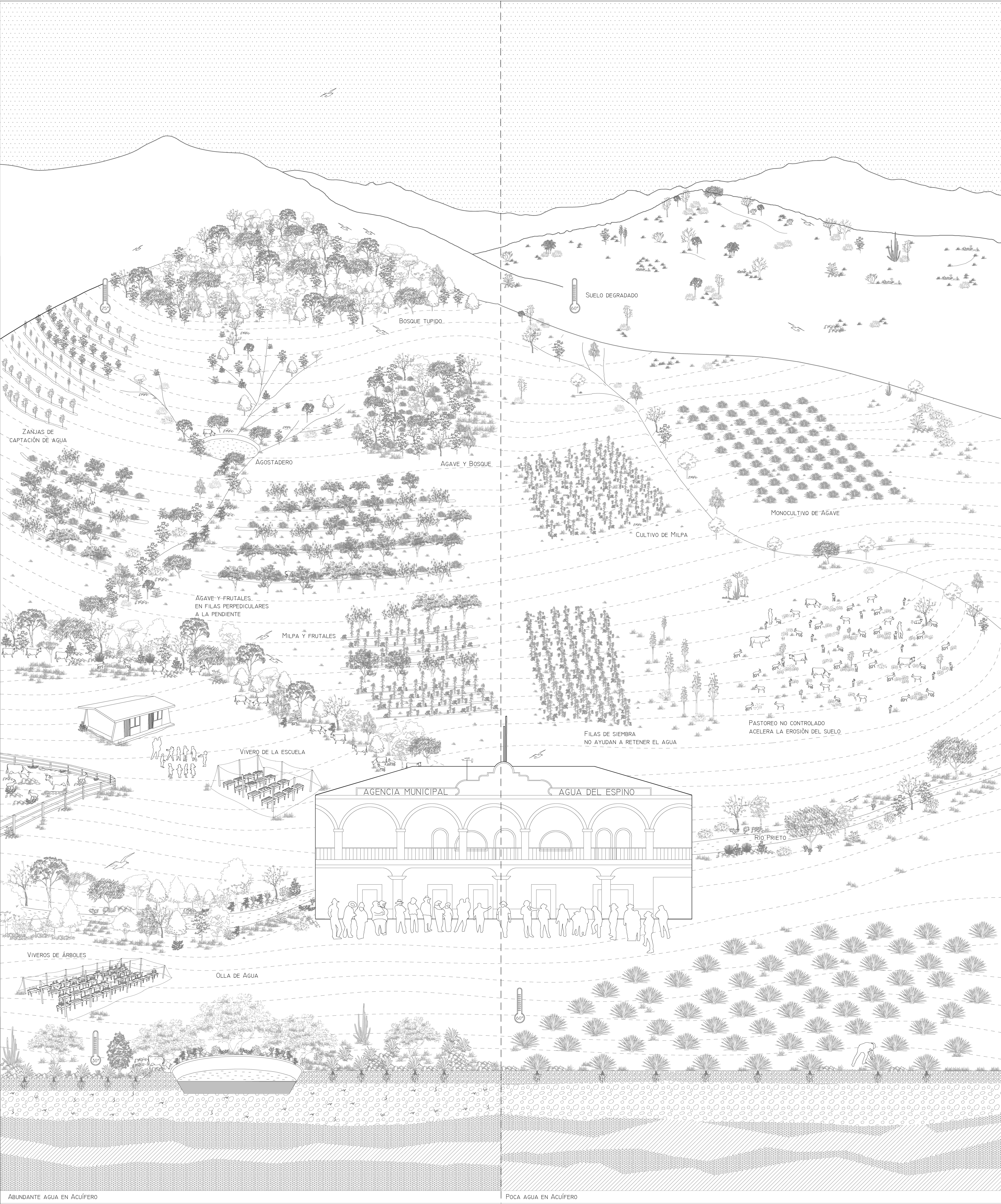 Cultivation, reforestation and preservation practices in Agua del Espino | To the right the image shows the current state, to the left a more complex way of cultivating and preserving the land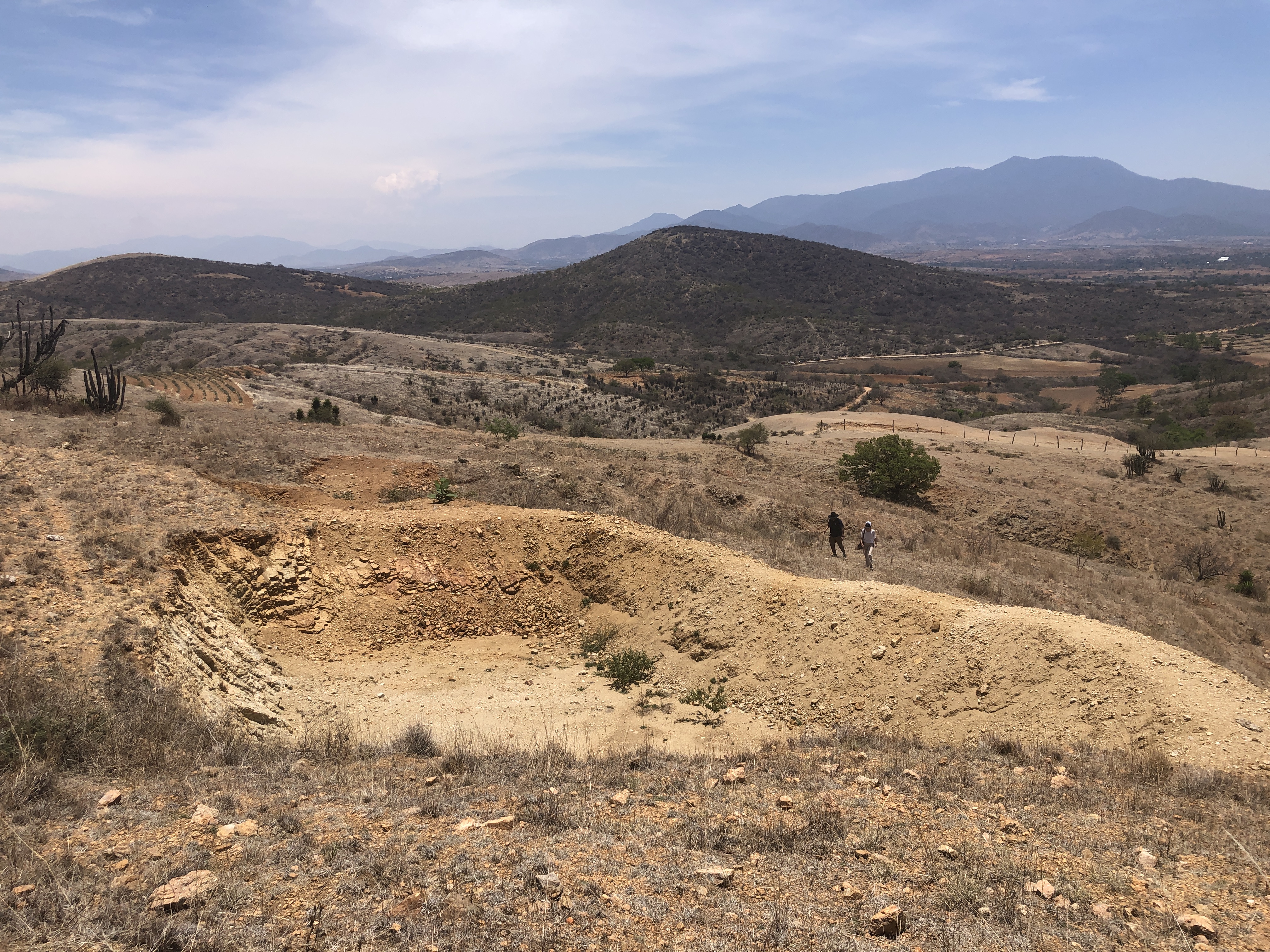 New water basin to filter water into the ground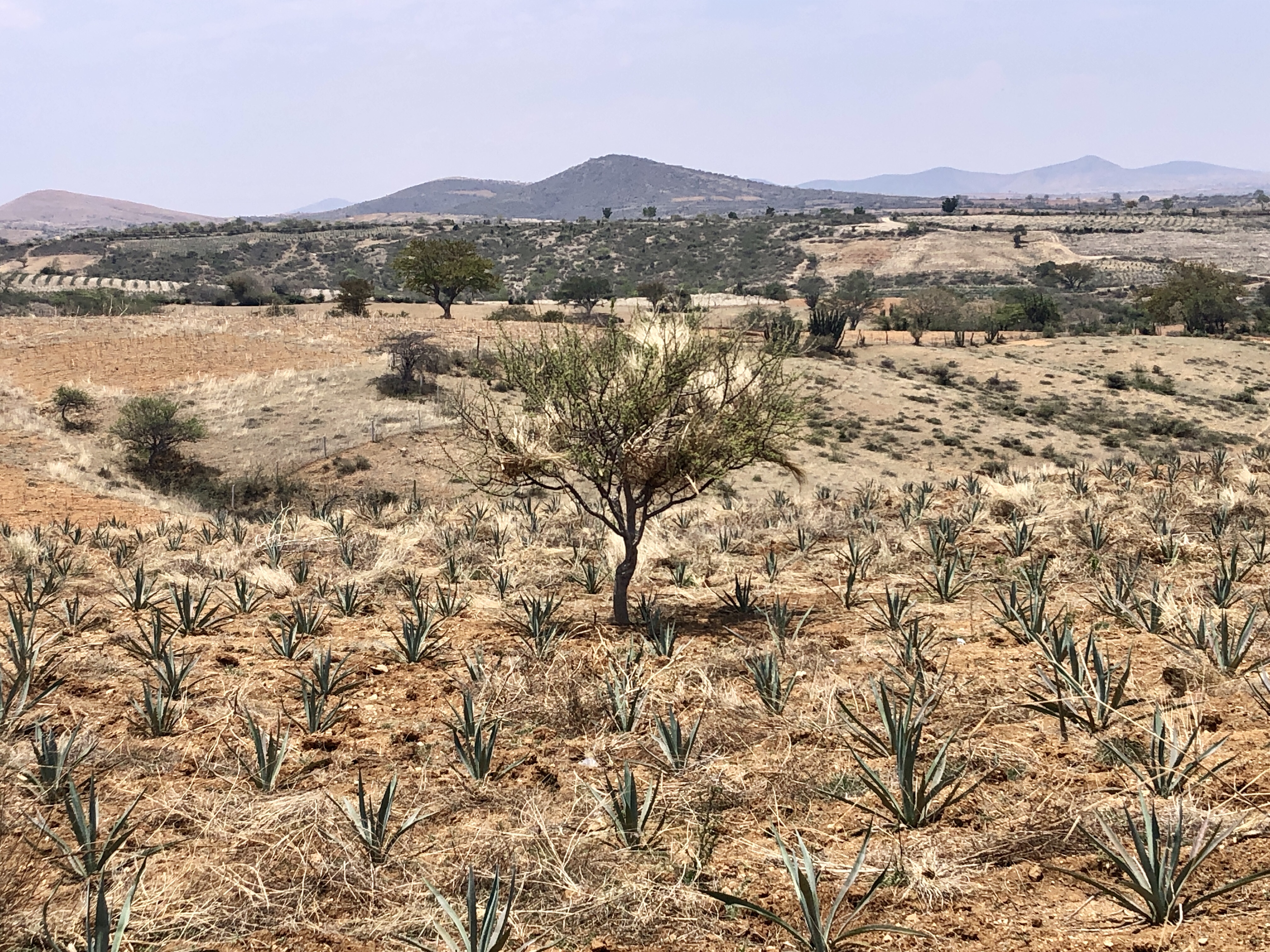 Agave plantation combined with trees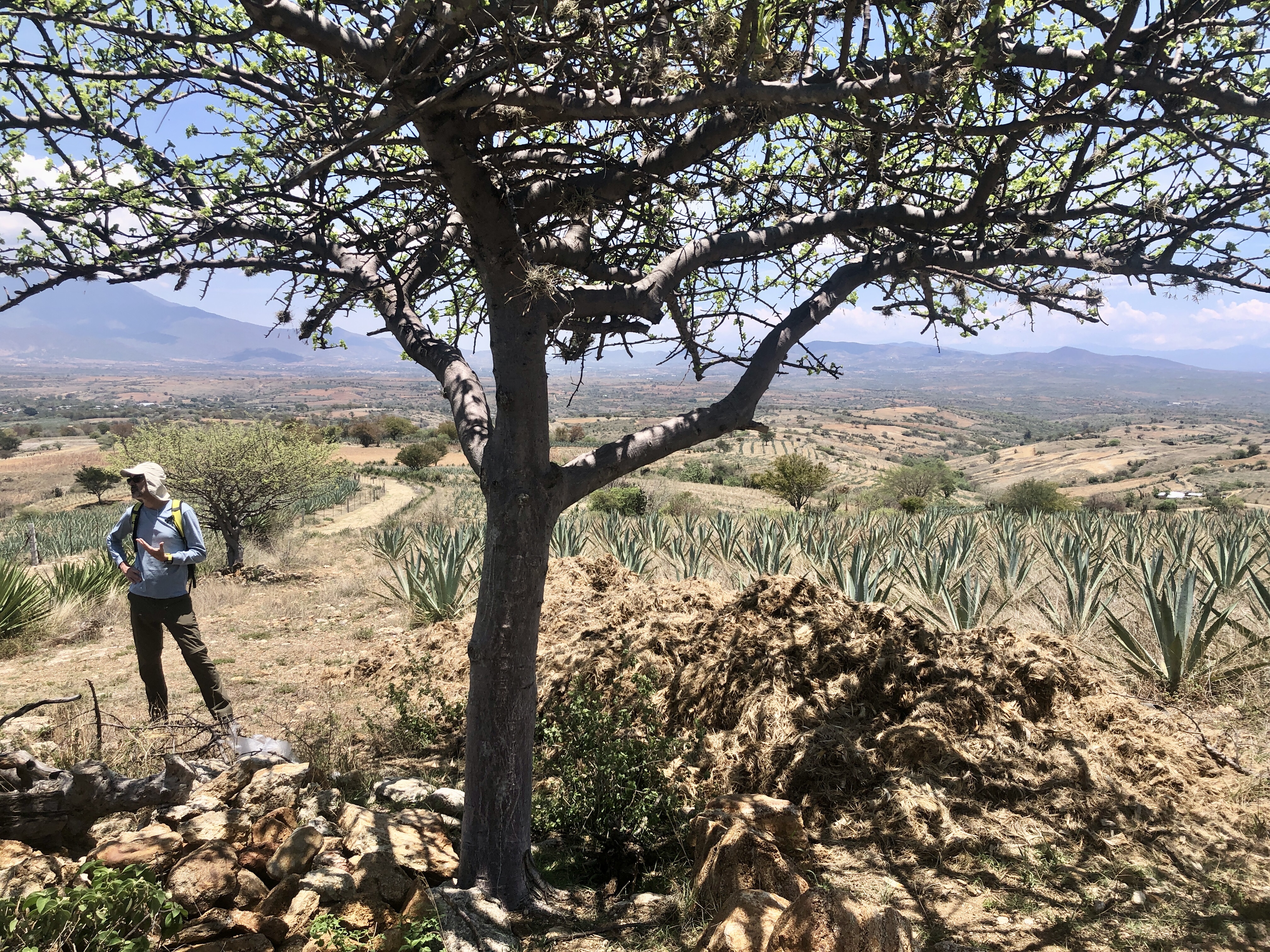 View of agave plantation combined with trees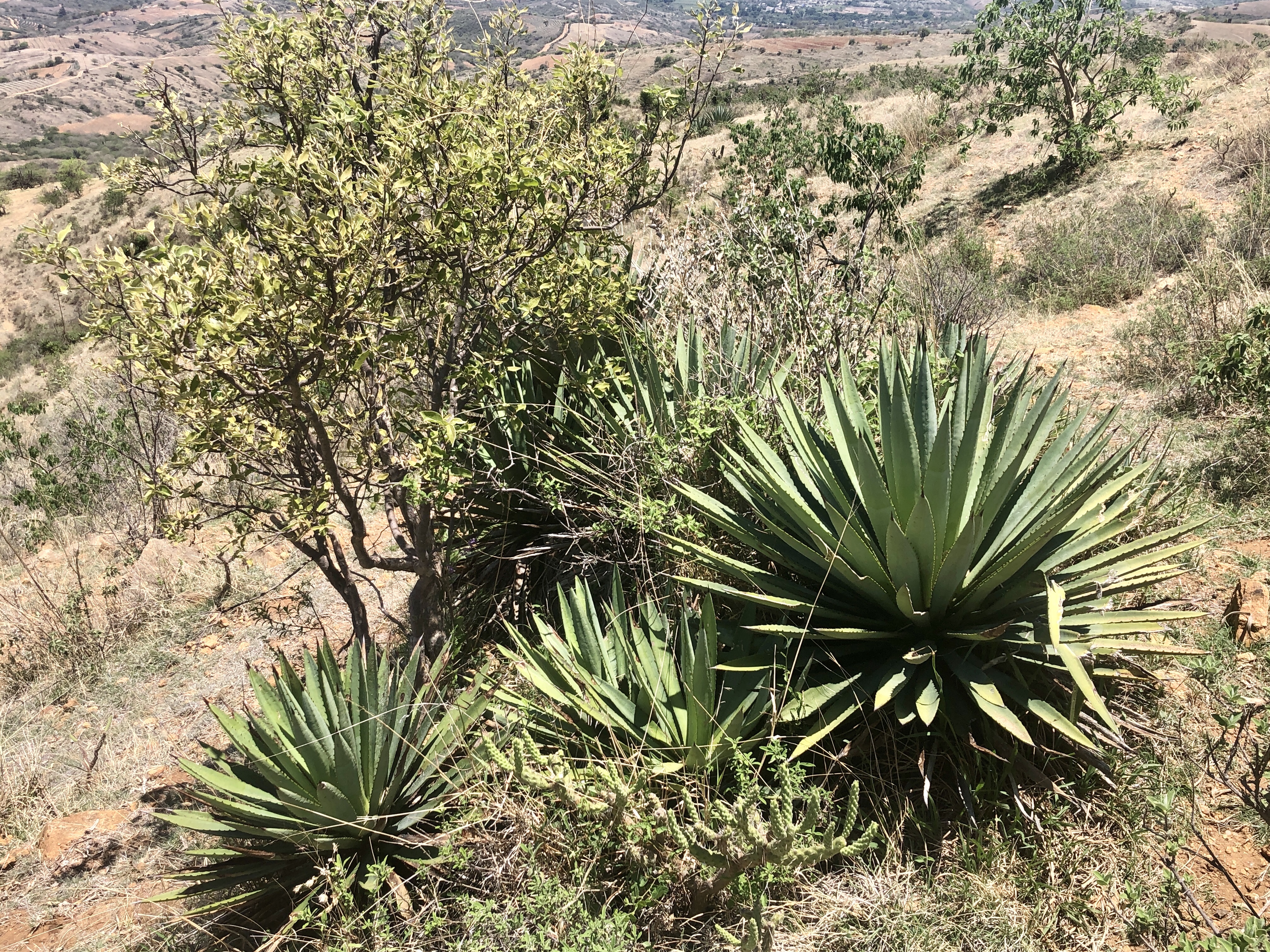 Agaves that grow wild are often very close to other species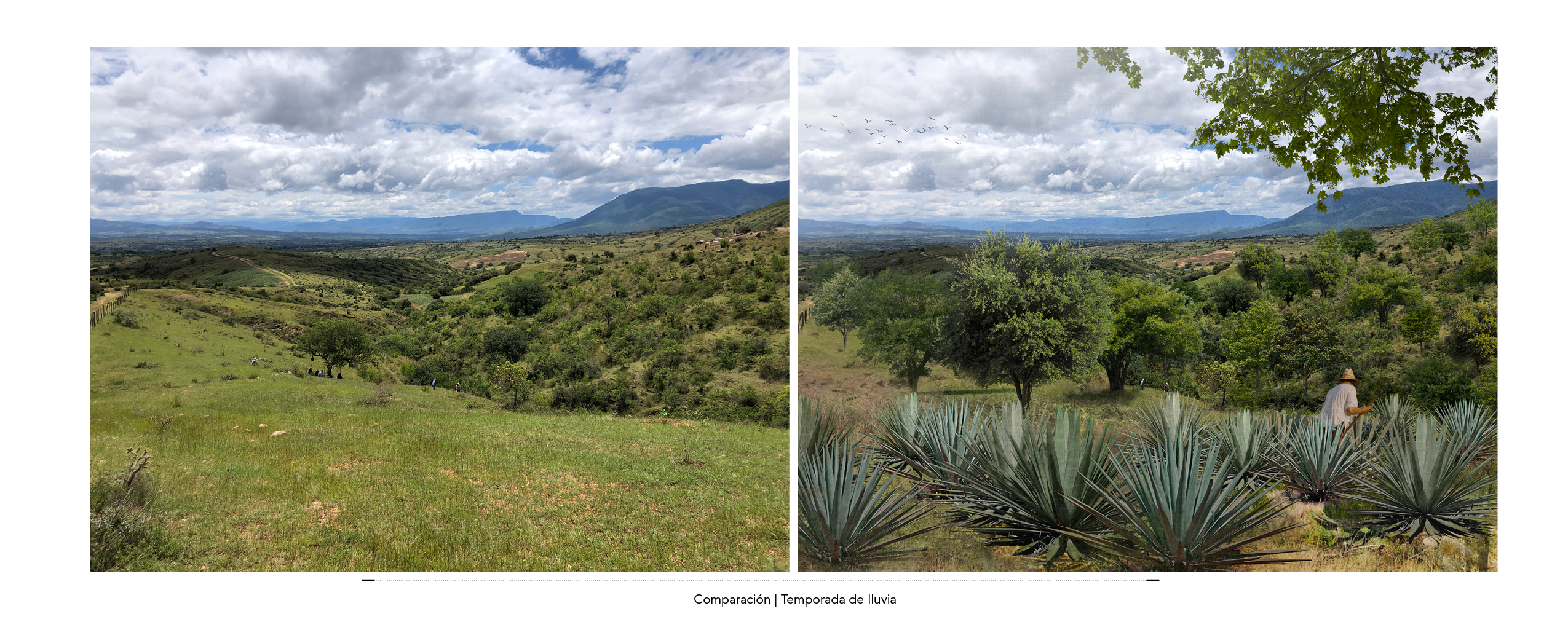 Comparison of current conditions and potential improvements during the rainy season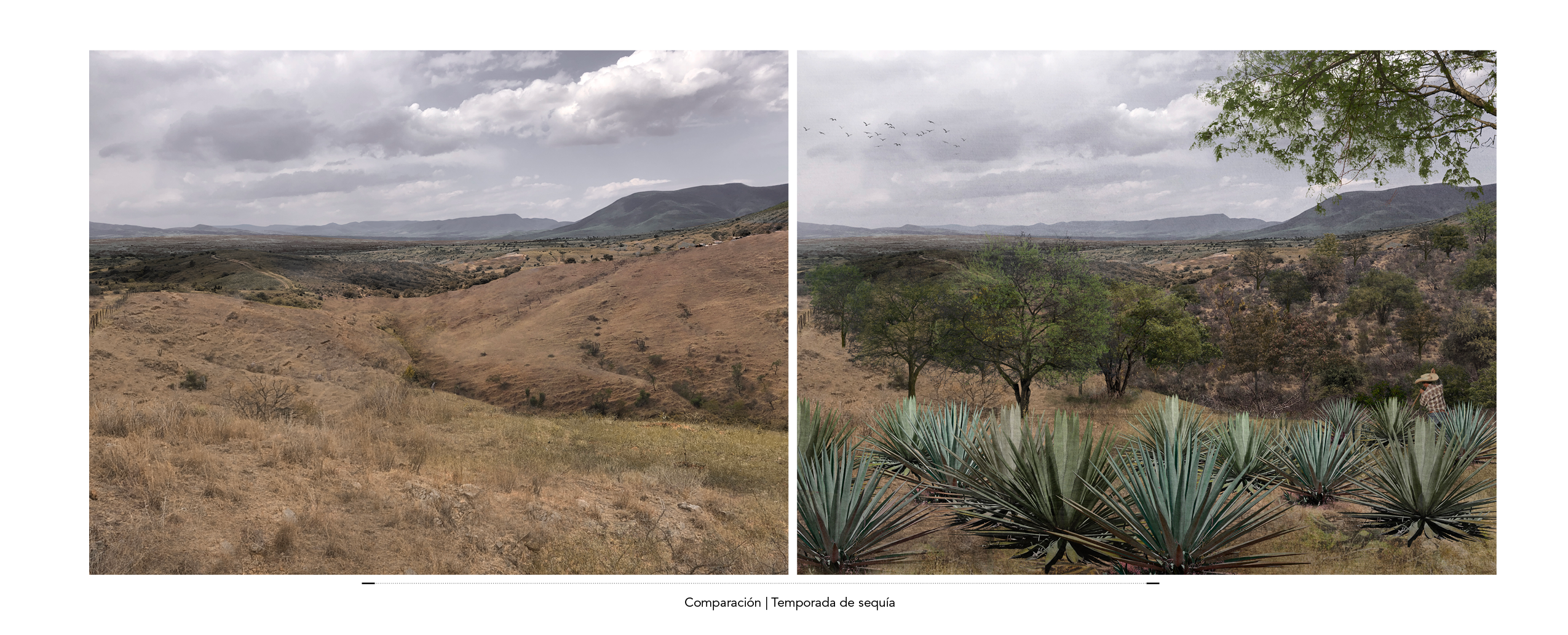 Comparison of current conditions and potential soil improvement during the dry season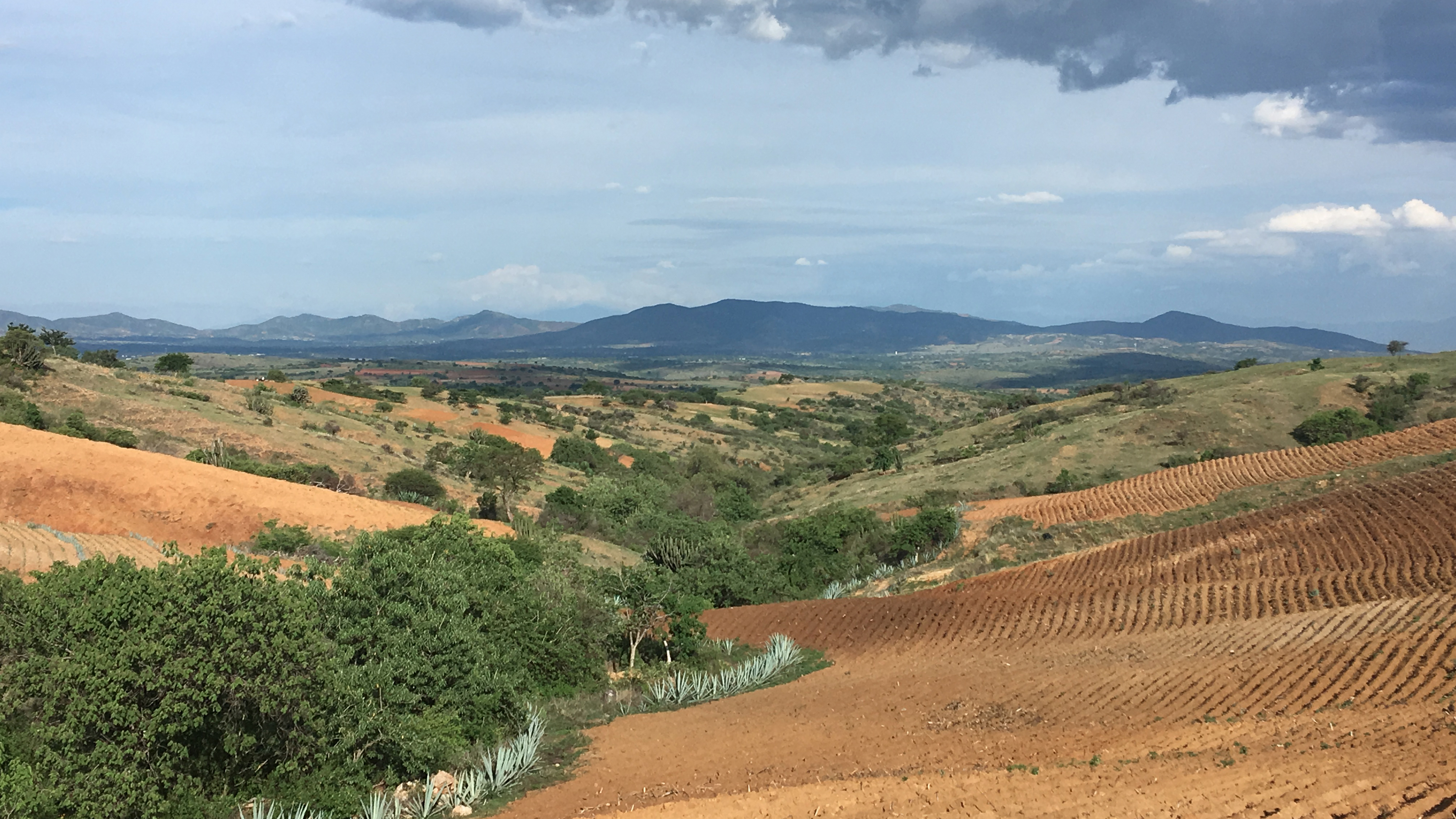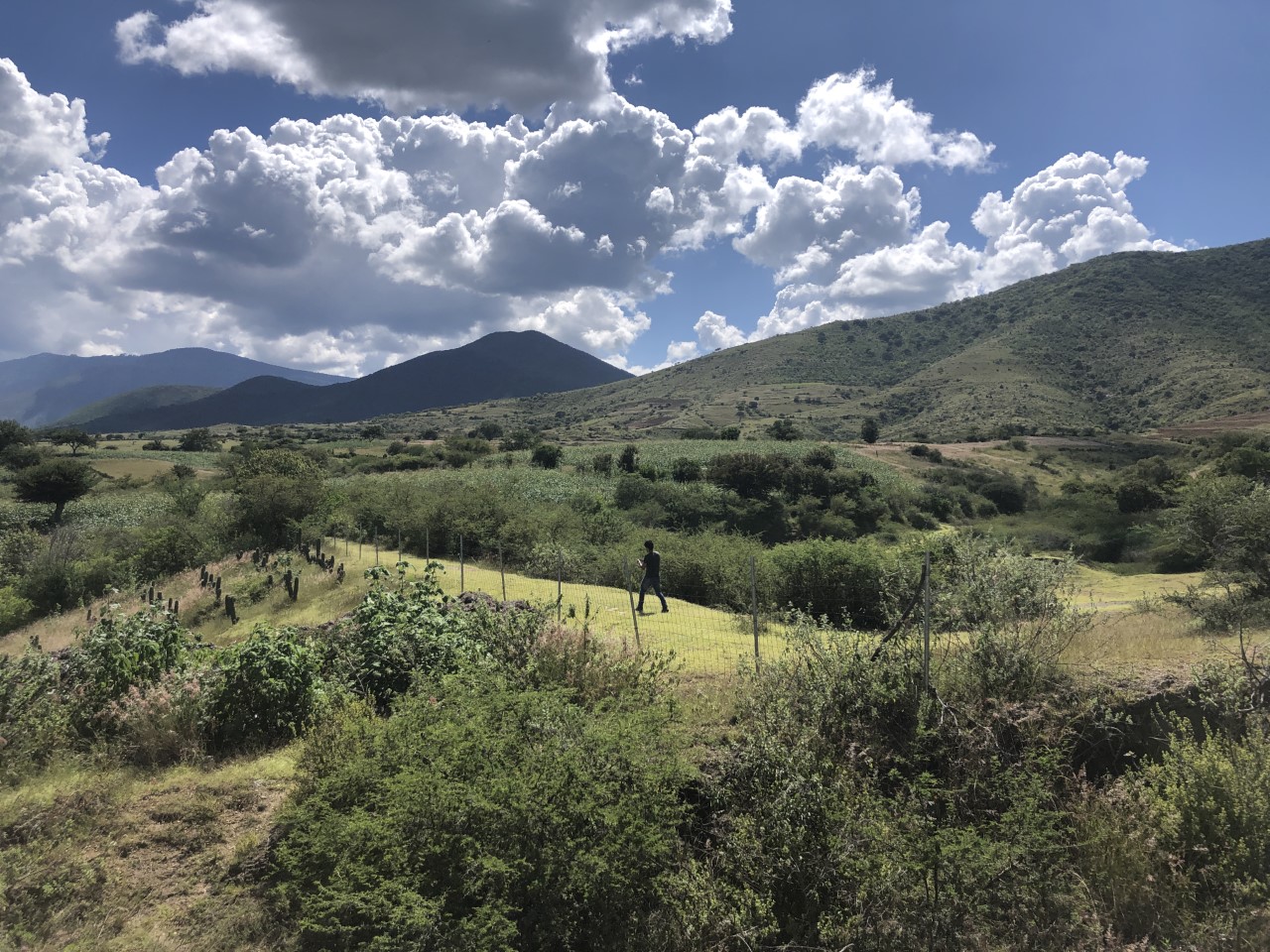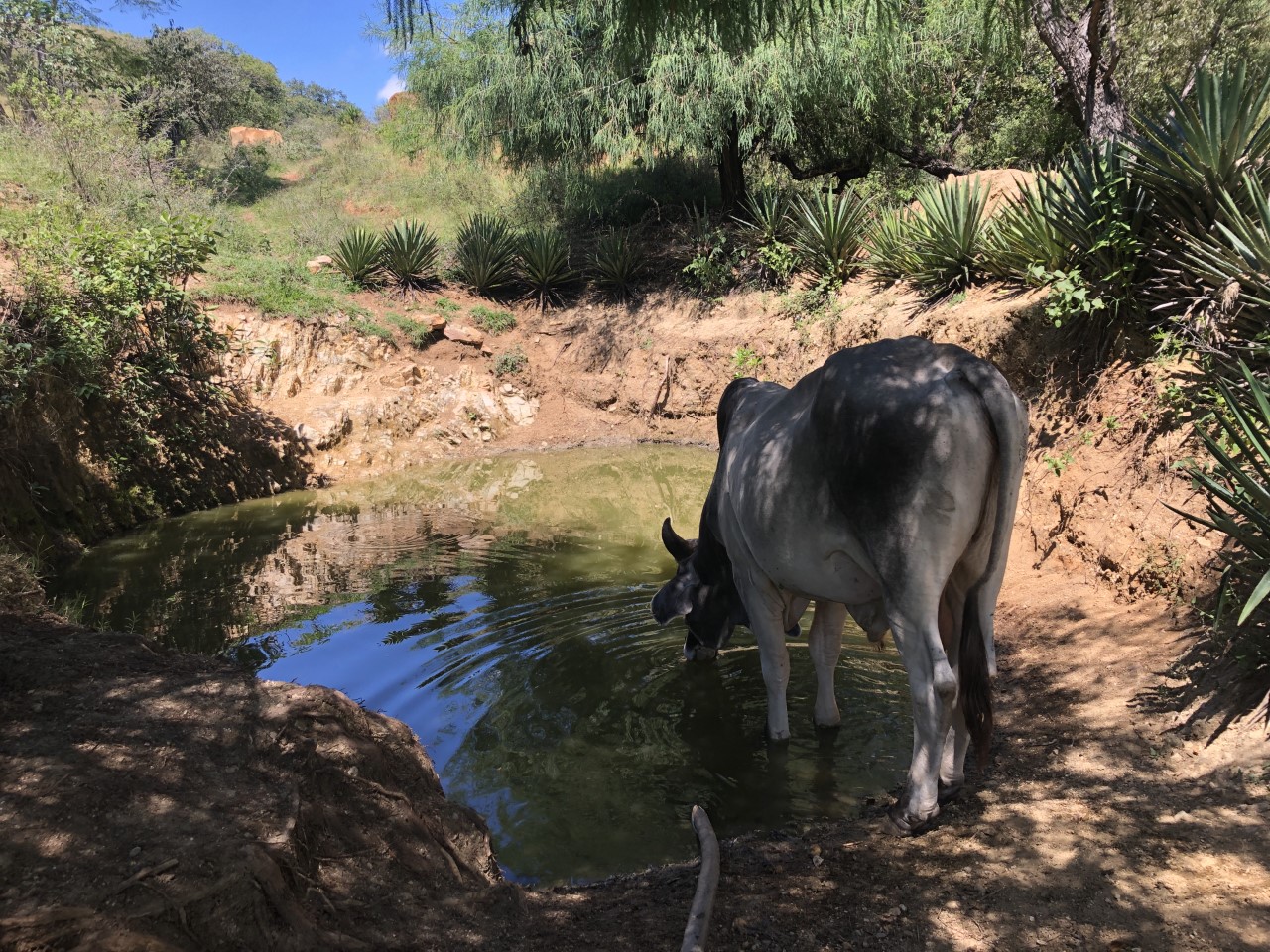 Existing rainwater collection basin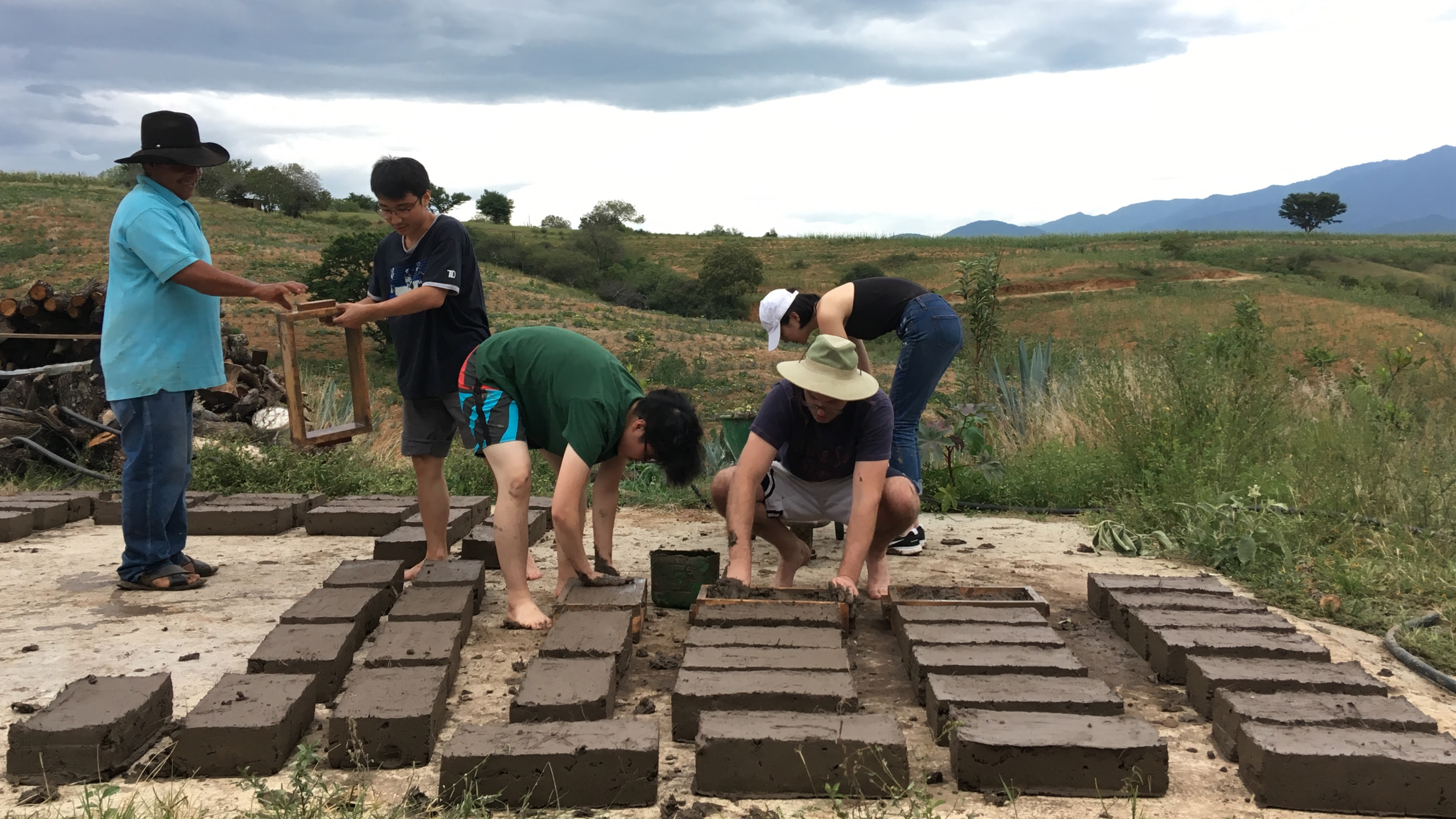 Students from the University of Toronto making adobe bricks in Agua del Espino | The bricks use waste byproducts from mezcal production, vinaza and bagazo
Team: Enlace Arquitectura, ReThink Foundation, Harvard Graduate School of Design, Harvard University David Rockefeller Center for Latin American Studies, University of Toronto, Fundación Alfredo Harp Helú Oaxaca, Bruxo Mezcal, Instituto de la Naturaleza y la Sociedad de Oaxaca (INSO) | Photography: Enlace Arquitectura